Types
Here are the most common compounds extracted from the powerful hemp plant.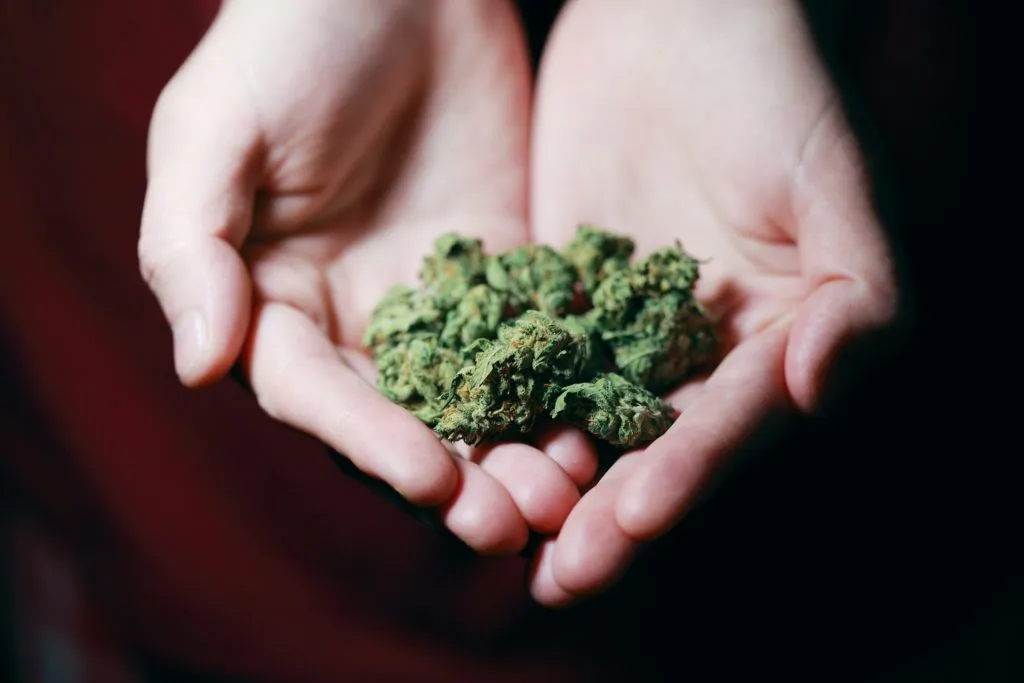 CBD (Cannabidiol) — This naturally occurring hemp compound does not produce intoxicating effects when consumed. The most common CBD extraction types are:
ISOLATE – Contains only CBD, with no other cannabinoids.
FULL-SPECTRUM – Contains all cannabinoids naturally found in the cannabis plant, including trace amounts of THC.
BROAD-SPECTRUM – Contains multiple cannabinoids naturally found in the cannabis plant, but does not contain THC.
THC (Tetrahydrocannabinol) — This naturally occurring compound is known to produce intoxicating effects when consumed, and it can vary in composition of sativa, indica, or a hybrid combination of both.
SATIVA – This component of THC acts as a stimulant and is often used to enhance creativity or conversation. Note: Some users have reported experiencing feelings of paranoia or fear after using sativa products.
INDICA – Meanwhile, indica strains often promote tranquility, relaxation, and sleepiness. We recommend it for exercise recovery, anxiety relief, and a great night's sleep.
HYBRID – A mix of Sativa and Indica, these products typically produce their respective side effects in tandem or sequential order, with the sativa making users feel happy and talkative, followed by a calm drowsiness.
Dosage
Edibles, tinctures, vapes, and other infused products are measured in milligrams. Individual tolerances vary, but here are our recommendations for how much marijuana to consume, based on your experience level and regular usage:
First-time users: 3-5mg
Occasional cannabis users: 5-10mg
Daily users: 10-25mg
Flower, aka "bud," is most often measured by the gram, eighth, quarter, or ounce.
If you're still unsure which type of cannabis or dosage amount is best for you, simply ask your Happy Camper budtender for guidance. We love answering your questions!
A Guide to Responsible Marijuana Use
Due to the political climate surrounding cannabis use research, clinical studies have produced widely conflicting conclusions about the true benefits and potential side effects of cannabis.
Here are our top recommendations for those interested in making cannabis part of their recreational and wellness routines. Learn more about responsible marijuana usage in the state of Colorado from our friends at Good To Know Colorado.
Adults should only use CBD, THC, and other cannabis-infused products as part of a healthy, balanced, responsible lifestyle.
The decision to use cannabis should be made freely, and not as a result of social pressure.
Since every user is different, it's important to be well informed about the potential effects of THC and CBD on yourself and others—including legal risks, health risks, and personal consequences.
Never use marijuana as an excuse for antisocial or irresponsible behavior.
Cannabis users should model and reward responsible use, particularly with new users.
When using marijuana, set limits for yourself based on personal, health, medical, situational, and cultural factors. It is important to be objective about your personal/recreational use. When in doubt, follow the advice of cannabis industry professionals, as well as more experienced users in your social circle.
Do not use marijuana when driving, at work, or in public places. Remember: Personal use of cannabis is still NOT LEGAL under federal law, and penalties are stiff.
Always store THC and other cannabis-infused products out of the reach of pets and children. Cannabis use is inappropriate and illegal for children under the age of 21.
Cannabis and alternative medicine use should contribute to, rather than detract from, a patient's health, wellness, creativity, work relationships, and social obligations.
If your marijuana use is negatively impacting these areas of your life, you should contact the Substance Abuse and Mental Health Service Administration (SAMHSA), or call their free, national helpline at 1-800-662-4357.
You can visit our Palisade location, where our friendly budtenders will be happy to discuss your individual wellness needs and offer suggestions for responsible purchasing and use.
And as always, follow the advice of your healthcare professional and use good judgment when using cannabis.
Why Drive All Over Colorado for Recreational Weed?
Come See Us in Palisade!
Located just 12 miles east of Grand Junction, we serve guests from Grand Junction, Fruita, Cisco, and beyond. Our customers love our high-quality concentrates, edibles, topicals, artisan accessories, and more. Veterans, Palisade residents, medical users, seniors, and cannabis industry employees get 10% OFF select items.
Don't waste time driving around. Head to The Happy Camper Palisade for top-shelf quality and expert customer service. Check out our menus online, and stop by our Palisade dispensary today!